Juicing Recipes
Make Healthy Choices Fun and Easy

Juicing recipes to impress your friends and family with.
Create a variety of beverages that will make them sing.
Included below are recipes to get you well on your way to becoming a juicing master.
We know that juicing provides many benefits including healthy weight loss.
But how fun would it be to impress your dinner guests with a unique, out of this world, health cocktail.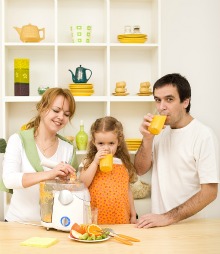 What would the kids say if they got a chance to try a cool new drink? Or how about kids party smoothies?
What about making fruit smoothies for breakfast for the whole family as a weekend treat? The word that comes to mind is yummy.
Some people have never tasted these freshly made and creative beverages before. You'll be a hit.
These juices are totally fresh, nutritious, colorful, and delicious. For some it will be a whole new experience.
You've purchased that magic machine and now you are ready to have some fun.
Here are some recipes to get you started.
Of course you will probably want to invent some unique healthy cocktails to call your very own.
The combinations are endless.

Juicing Recipes

Vegetable Juicing
Power charge your life with these recipes that provide the body with much needed vitamins, minerals, nutrients and enzymes. Vrooom Vrooom

Green Drinks
The magic word is chlorophyll and these energizing tonics help heal and restore the body's balance. They also help with healthy weight loss when used regularly.

Breakfast Smoothies
In a Hurry? Get your breakfast in a glass using these recipes. They are quick to make, delicious and filled with a serving of nutritious fruit.

Cocktail Recipes
The juices in these cocktail recipes are actually good for you. What better way to be the perfect host or hostess?

Kids Smoothies
These healthy juices offer a wide variety of delicious drinkable nutrition. Get them off the pop wagon and into the fruit zone.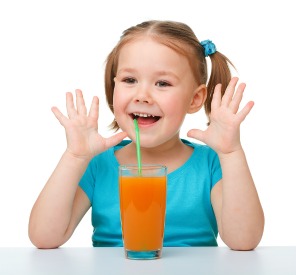 With a little experimenting you will soon know what amounts of vegetables and fruits are right for you and your family and which healthy foods they like the best.
The best three ingredients used to sweeten any kind of juice are apples, carrots and honey as they all offer added health benefits and mix well with just about anything.
When first creating some of these recipes use these helpful juicing tips to get you started.
Whether you enjoy potent green drinks, vegetable juices or fruity smoothies the benefits of juicing are worth it.
Cheers
Useful Links:
Types of Juicers and How to Choose
Why the Green Power Juicer (Hippocrates) is one of the Top Picks

Return from Juicing Recipes to Healthy Weight Loss Help