Exercise Choices
So Which One Is Your Favorite?
When it comes to exercise choices, have you ever heard the expression, no pain, no gain? It doesn't have to be that way.
There are physical activities that are fun, simple and safe that you can add to your busy schedule for added health benefits and weight loss.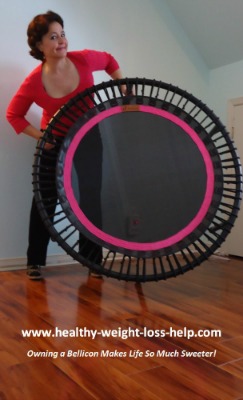 Which Exercises Choices Suit Your Lifestyle the Best?
There are many ways to get active. Here are just a few examples.

Choose one to start with that would suite your life style the best and have fun. Many of these exercises can be done with family or friends, so make it a social event.
Walking Power
What a simple but effective weight loss exercise. You can do it anywhere, at anytime and no special equipment is needed.
Walking has become an extremely popular activity and more and more people are taking up walking every year.
For many, walking is much easier on the body than running, but this would be a personal choice that best suits the individual. Gradually you can build up to a faster and longer walk to get optimal results.
When you consider that walking is probably the easiest form of exercise you can do it is hard to believe the benefits of walking are so plentiful.
Check out this "Simple Walking Program" to get you started. It really is as simple as putting one foot in front of the other.

Ball Exercises
There are so many of us who love ball exercises, not only for the weightless sensation and the ease they can be done, but for the amazing body benefits you achieve.
These exercises are more relaxing, yet you still achieve, spine, waist line, coordination, flexibility, muscle tone, postural and cardiovascular benefits.
Not only is this work out fun but fitness balls are relatively inexpensive and once you know how to choose the right exercise ball you are well on your way.
This style of fitness can be done in the comfort of your own home or are sometimes offered for groups at your local fitness club or YMCA.
The Weightless World of Swimming
If you enjoy the water or have a lot of weight to lose, swimming might be even better than walking.
When in water you can feel weightless. Since water supports the weight of your body, swimming or other water activities can be fun and easy on the body.
Try going to the pool 2 times a week for a 15 minute swim and increase swimming times as you improve.

Trampoline Fun & Fitness
Looks like trampolining has become extremely popular. They are popping up in more and more backyards lately.
Jumping up and down on a trampoline is called rebounding and the benefits are totally amazing.
Rebounding is not only for the kids. It can be great fun and exercise for us adults too.
Want to know more?
Check out our sections on buying a trampoline and
types of trampolines for more info.
Jogging and Running

Do you prefer jogging instead? Running is another great form of exercise which offers not only weight loss but helps you achieve better overall health.
Want more exercise choices?
 Some other exercise choices could be cycling, dancing, golfing, skiing, skating, kayaking, indoor aerobics, team sports, gardening and there are many more. 
So chose one or more activity that is right for you and make it part of your daily life.
Then you can start to enjoy all those health benefits you deserve.
Wishing you health and happiness
Return from Exercise Choices to Healthy Weight Loss Help