Greek Salad Recipe
Simply Traditional
This traditional Greek salad recipe is great any time of year, but it is absolutely perfect at the beginning of August because all of the veggies that you will need for it are in season.
Whether you enjoy shopping at your local farmers market, supermarket or picking them fresh out of your garden almost everything that you will need can be found locally grown and readily available. 
Now, besides that red onion in the basket below, all these veggies came from our garden.  The timing couldn't be more perfect for making this healthy salad.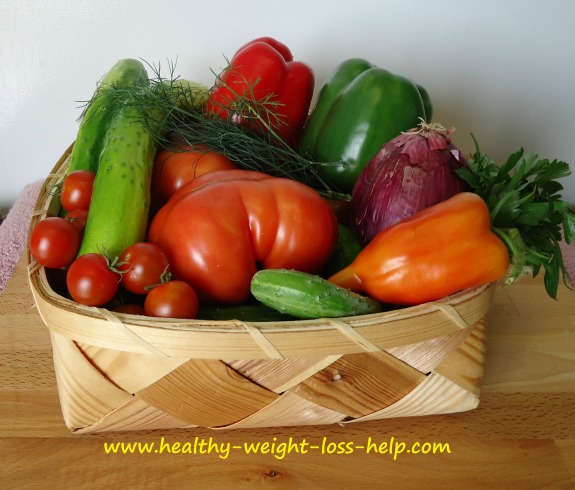 When I sit down and enjoy a bowl of this it always reminds me of the one time I was lucky enough to spend some time in Athens, Greece. 
There are two memories that to this day stay vivid in my mind.
The first is the magnificent Acropolis that still stands strong on top of the hill, but the other memory  is the way the olive trees sparkled when the sunlight hit them as we drove through the countryside.
It sounds funny, but the trees actually look silvery on a sunny day.  It was also pretty cool picking an olive right from the tree and eating it.  So as the saying goes, when in Rome, do as the Romans do.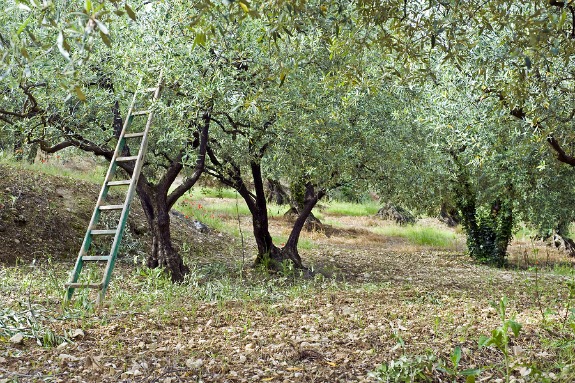 So when making this salad we like to keep it as traditional as possible, making it with Kalamata olives, just as they do in Greece.

Greek Salad Recipe
Ingredients:
1 ripe beefsteak tomato - cut into chunks or wedges
10 cherry tomatoes - cut into halfs
1 English cucumber or baby cucumbers (not peeled) - cut into half, then cubed
1/2 green bell pepper, seeded - cut into chunks
1/2 red bell pepper, seeded - cut into chunks
1/2 descent sized red onion, thinly sliced
1 good sized clove of fresh garlic - peeled and minced 
1/4 cup of Kalamata olives - with the pits
1 cup feta cheese, diced into cubes
2 tbsp olive oil
2 tbsp red wine vinegar
2 tbsp chopped fresh parsley
2 tbsp chopped fresh dill (optional)
1 tbsp of Italian spice (or dried oregano)
Salt to taste
Ground black pepper to taste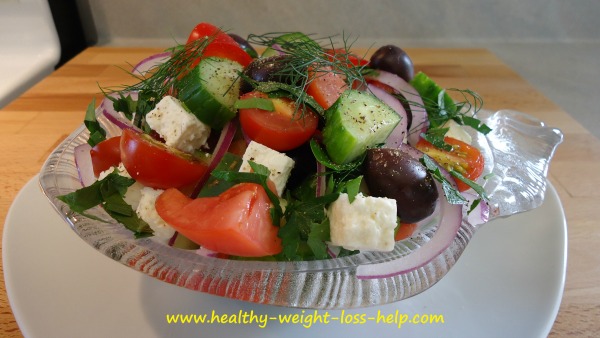 Preparation:
Take all of the vegetables you have just cut up (tomatoes, cucumbers, peppers, onions and garlic) and place into your salad bowl.
Now add the olives, feta cheese, parsley, dill, spices, olive oil and red wine vinegar.
Toss lightly until mixed.


Tips:
Wash all the vegetables really well.
It's nice to leave the skin of the cucumbers on not only because the peel offer lots of nutrition, but it looks nice in the salad and that is how the traditional recipe is done.
The only time I would peel the skin off the cucumbers would be if they were older or overgrown and the peel is bitter. 
Not a fan of olives that have pits?  Then choose a pitted olive that you like to make this salad more to your liking.
This is truly summer time in a bowl.  Not only are the vegetables healthy, but the oils from the olives are good too.
Enjoy

Wishing you health and happiness


Return from Greek Salad Recipe to Healthy Salad Recipes
Return to Healthy Weight Loss Help