Welcome to HWLH News Letter


August 2020 - #081 - FDA Approves New Weight Loss Pill Called Plenity
Hi All and Welcome Back
Hope everyone is enjoying this summer as best as possible during these crazy days living with Covid 19.
One thing for sure, overeating has become a struggle for many during these challenging times.
So in today's newsletter we want to check out a new FDA approved pill called Plenity that claims to help with weight loss.
Let's find out more about this weight loss pill and see if it might be something that would be worth trying to help battle the bulge.
What is Plenity?
Plenity is a new FDA approved capsule that claims to help with weight loss by making you feel full before meals.
It is used to treat weight loss in overweight and obese adults with a BMI (body mass index)of 25 – 40 kg/m² when used in conjunction with diet and exercise.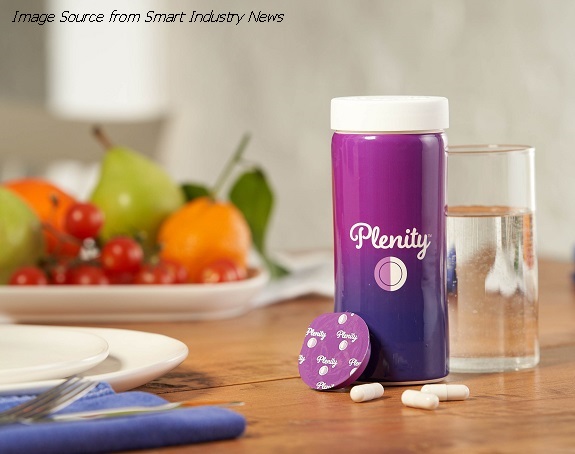 It was created by Gelesis, a biotechnology company located in Boston, Massachusetts who develop medical devices and treatments for obesity along with therapies for GI-related chronic diseases.
Now that Plenity has been FDA approved, this weight loss treatment has been given the green light to be placed into the market any day now.
What's in it?
The ingredients are incredibly simple. The capsule contains a blend of cellulose and citric acid.
Cellulose is the main substance found in plant cell walls which helps keep them sturdy and strong.
People cannot digest cellulose, but it is very important in our diets as a source of fiber, which helps keeps us regular and prevents constipation.
Citric Acid is an acid found naturally in citrus fruits but can also be man-made by a process that involves the fermentation of sugar.
Citric acid is used as a natural preservative, flavoring, and as a setting agent commonly added to foods, drinks, medicines, and cleaning supplies.
How Does it Work?
Plenity is a hydrogel capsule that when taken is intended to expand the stomach so you feel full (or fuller) helping people reduce the amount of food they eat.
If you take 3 Plenity capsules 20 minutes before eating, it will expand in the stomach and small intestine making you feel full and will leave less room in your stomach for food. This makes people feel fuller faster, making a person eat less during mealtime.
The cellulose isn't absorbed by the body, it just fills you up and then exits the body safely.
Even though plenity is a capsule that you swallow it is considered to be a medical device, not a drug.
The Positive
It's a non-invasive, non-systemic solution that has no major health risks
The Negative
Although it may reduce the amount you eat, it can't help you choose to eat healthier foods that help promote weight loss….. that part is up to you.
An individual also has to be responsible for including some exercise in their lifestyle which will also help accelerate weight loss.
For more information check out the following video link below.
More About Plenity
Important Note:
Plenity will be released this year in 2020. It is unclear if the COVID 19 virus had any impact on delays, but this treatment should become available any day.
If you think this product is right for you then sign up and be one of the first to receive Plenity at the link below.
Sign up for Plenity
---
Your Opinion Counts:

If you have an opinion or would like to share a story with us we would love to hear from you.

Use our Contact Us page - or our Weight Loss News page (Your Story Counts).

Wishing you health and happiness
Until next time
Catherine :)