Welcome to HWLH News Letter


April Issue # 017 - Low Calorie Snacks


Low calorie snacks have become important for many reasons.

*To avoid hunger between meals

*Satisfy a craving

*Keep our blood sugars steady (this one is a biggie)

*Certain medications should always be taken with food


No matter what the reasons are for enjoying a snack, we need to keep them healthy so we can maintain our desired weight or help achieve weight loss.
So what makes a healthy snack?

The less processed a food is, the healthier it is. So highly processed or fast foods are a big no no.


Foods that are low in calories.


Avoiding foods that are high in fat.


It is also important to keep in mind portion size (this is why they are called snacks and not meals).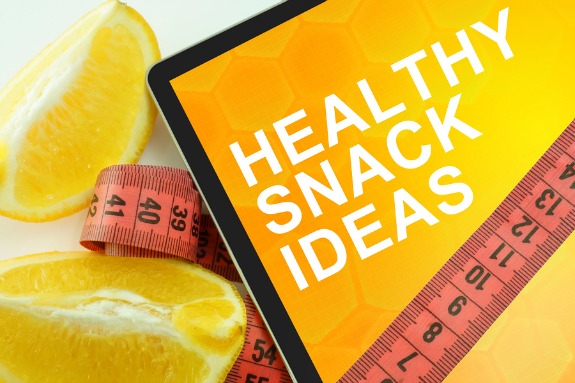 Here are Some Great Low Calorie Snacks That are Healthy

Raw Vegetable Tray


As long as you have a low calorie veggie dip, you are good to go.


There are lots of low calorie dips now available in our supermarkets, or homemade versions can be made with sour cream or yogurt mixed with your choice of spices, dill or onions.




Bell Peppers stuffed with Salad

The possibilities are endless. You can stuff them with egg salad, tuna salad, Greek salad, Caesar salad.


Also adding a little lean meat can really spruce things up whether it be a little ham, chicken, beef or fish.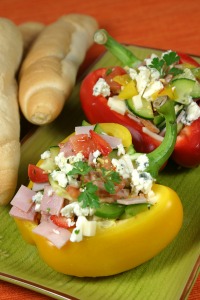 Hard Boiled Eggs and a Cup of Salad
This can be a very filling snack and can be made into a whole meal by increasing the portion size.
(This meal is amazing when dieting).

Cottage Cheese on Salad
A scoop of cottage cheese on a simple salad with a little low calorie dressing of your choice.

Celery stalks stuffed with Tuna Salad

Homemade Frozen Juice Bars
If you choose to make your own you know exactly what your getting.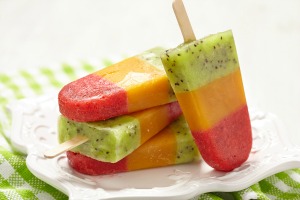 Cup of Homemade Soup
Of course you know from my website that a cup of homemade soup is high on my list when it comes to enjoying a healthy snack or meal.

Click here to check out all our homemade soup recipes that we love to share.



Any Kind of Salad

Click here to see some of our salad recipes.

Kale Chips
Easy enough to make. Just take 1/2 a cup of raw kale with the stems removed. Bake with 1 teaspoon olive oil at 400° until crisp.
In a Hurry?

Here are Some Low Calorie Snacks That Are Super Fast To Make

Any Kind of Fresh Fruit is a Great Choice
Apples, oranges, berries of any kind, grapes, pineapple, seriously any raw fruit you love. Fill up and totally satisfy your sweet tooth.


Low Calorie Yogurt


Fruit and Yogurt
Your choice of fruit and a low calorie yogurt combined.


Handful of Nuts
Choices can include peanuts, walnuts, pecans, cashews or almonds. Almonds are my favorite, not because they are lower in calories, just because they taste good.


Frozen Yogurt Bars or Other Frozen Treats
Supermarkets carry a vast variety of low calorie frozen treats. Some are even as low as 100 calories per treat.


Light Popcorn
So fast and so simple. A bowl of light popcorn is a filling 100 calories. It is also a good way to drink more water as your thirst can build up.


Apple and Cheese
Whether you prefer to peel your apple or to eat its peel, this is a great snack. Enjoy with a few pieces of your favorite cheese and your good to go. This one helps satisfy both the sweet and salty cravings.


Six bean salad with light Italian dressing
This was one of my friends favorite dishes when he was with weight watchers.
Ever since he told me about it, it has become one of the easiest and filling snacks to make.
As easy as opening up a can of six bean salad and adding a little light Italian dressing to it.

There are so many great low calorie snacks that can be made.

So get creative and if you have any of your own creations you would like to share we would love to hear from you.
Just go to either our Weight Loss News page or to our Contact Us page.



Wishing you health and happiness.

Till next time.

Catherine :)
---