Welcome to HWLH News Letter


July 2018 - Issue # 056 - Healthy Ice Cream Recipes That are Delicious.

Hi Every Body and Welcome Back

It's summer and it's hot, and I love ice cream. I know a little ice cream in moderation is no big deal, but for me that can be a challenge. I'm more like, grab the whole bucket and a spoon kind of girl.

But I'm keeping this summer a lot more fun by trying healthier recipes when it comes to cool and refreshing summer treats.

It wasn't difficult and we tried quite a few recipes out ...and to our surprise, they were delicious and they did satisfy our cravings for something cold and sweet.

The only problem that we had is that there are too many recipes and flavors to choose from, so we chose to highlight one from each website.

But don't worry, we've included the link of each site so you can roam all the recipes they each have to offer.

We found three amazing websites that are loaded with simple and easy to do healthy ice cream and cool dessert recipes.

The main ingredient for many of these recipes is frozen bananas, so keep some handy in the freezer. Before freezing make sure that the bananas are fully ripe, peeled and cut into quarters or slices.

(1) The first website we found is called Chocolate Covered Katie
and she has a plethora of stay cool and sweet treat recipes.

Here is one of her more popular recipes:
Mint Chocolate Chip Ice Cream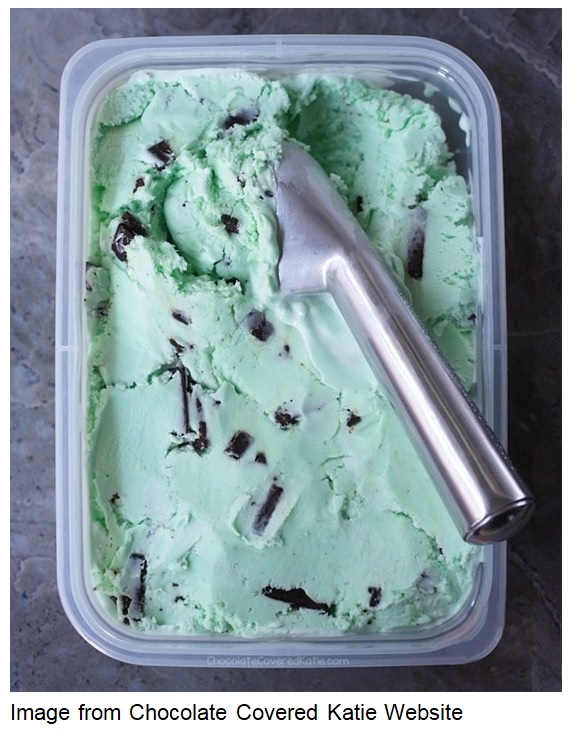 Ingredients:

2 overripe, frozen bananas
pinch of salt
1/8 tsp pure peppermint extract, or more as desired
optional pinch spirulina or natural food coloring
optional 1/2 cup coconut cream or raw cashews, for a richer taste
2-3 tbsp broken-up dark chocolate or chocolate chips

Instructions:

If using the optional nuts, soak them 6 hrs to soften, then drain completely.

To make the ice cream, blend all ingredients until completely smooth. You can add the chocolate before or after blending. Serve immediately in a bowl, or transfer to a container and freeze until firm, then scoop out with an ice cream scoop.

Serves 1 – 2

(2) The second site is called The Stay at Home Chef
and their Chocolate Peanut Butter Banana recipe was YUM.
Chocolate Peanut Butter Ice Cream Recipe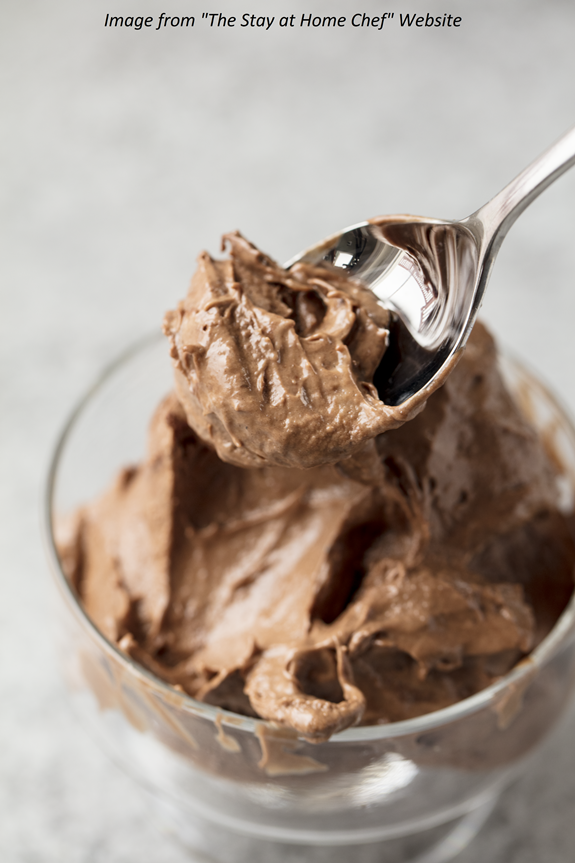 Ingredients:

2 ripe frozen bananas (peel before freezing)
1 tablespoon peanut butter
1 tablespoon cocoa powder

Preparation:

Cut the bananas into chunks and put them into a blender or food processor (or a yonanas machine).

Blend until smooth

Add in the peanut butter and cocoa powder and blend again until all ingredients are mixed well and smooth.

So Simple

Makes 1 – 2 Servings.

(3) The third web site is Prevention
which offered another slew of healthy ideas.
Cherry Swirl Yogurt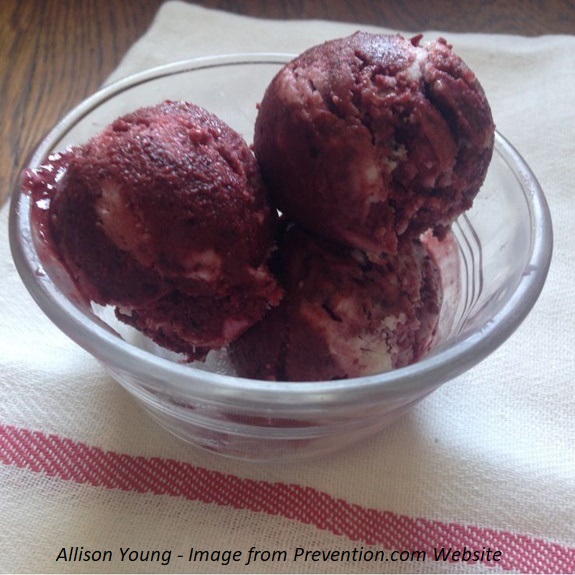 This tart, tangy treat is a swirlicious blend of antioxidant-rich sweet cherries and protein-packed Greek yogurt.

Ingredients:

2 c frozen cherries
½ c plain Greek yogurt
1 tsp pure vanilla extract
½ c plain Greek yogurt
1 Tbsp honey

Preparation:

BLEND together cherries, ½ c Greek yogurt and vanilla until smooth.

TRANSFER to a loaf pan.

MIX together remaining ½ c Greek yogurt and honey and drizzle over loaf pan. Use a butter knife to gently swirl the mixture.

FREEZE for at least 4 hours. SERVINGS: 2 to 3 servings
---

It's summer and in all honesty, I don't feel bad enjoying any of these desserts because there is no creams and sugars in most recipes and that is half the battle when it comes to omitting calories and fat content.

The best part is, when it comes to these ice cream recipes there is no shortage or lack of flavors, there is definitely something for everyone.

We did most of these recipes in a blender, but after investigating a little further and reading many reviews I'm definitely thinking of picking up a yonanas machine at my local Walmart because they are fairly inexpensive and great for this exact purpose, frozen healthy treats.

Have fun all.


Your Opinion Counts:

If you have an opinion or would like to share a story with us we would love to hear from you.

Use our Contact Us page - or our Weight Loss News page (Your Story Counts).

Wishing you health and happiness
Until next time
Catherine :)