Welcome to HWLH News Letter


October Issue # 023 - Healthy Halloween Treats - Helping Kids Snack Better


It's only been about a month that the kids have been back in school and Halloween is just around the corner.
---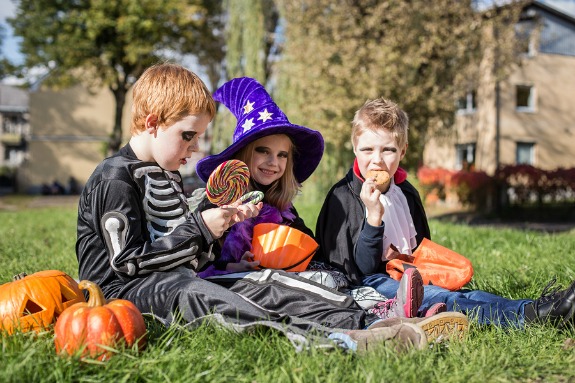 So we know why so many of our visitors are concerned and want us to help them answer this one question.


Which store bought snacks are suitable for Halloween which are also healthier for our kids?


It's true most of us tend to stick with chocolate bars and potato chips when dishing out treats, so we have come up with a few more suggestions that we hope will help.

Times have sure changed since I was a kid.

I remember years ago when many of the Halloween treats we got were homemade.


Anything from red candied apples, taffy apples, muffins, banana bread, popcorn balls, rice crispy squares and even homemade cookies were all welcomed.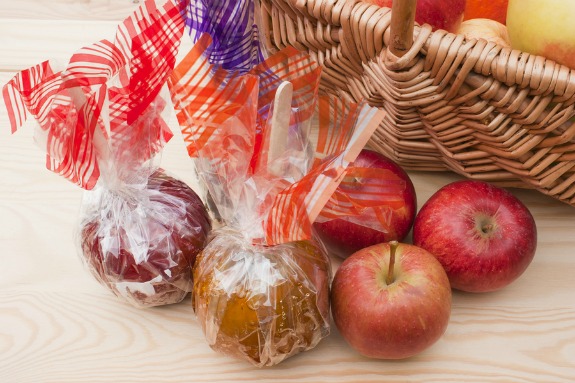 ---


Of course hosting Halloween parties for the kids has become quite a popular trend between close friends and family.


These parties are great because you can make homemade treats for the kids as healthy as you want them to be. Plus a house party means the adults can have a little fun and food too.


But as we know, it is no longer suitable to handout homemade treats for the little ghosts and goblins that come knocking on our doors this October 31st.


Besides most parents check and go through their child's basket of goodies when they come home, making sure their bag of treats are safe to eat.


Homemade treats are usually thrown out unless they know and approve of the person who has made them.


So if handing out treats at your door, they need to be store bought and individually sealed for safety.


Now the challenge is which snacks from the store would be considered a little healthier than the typical Halloween treats of chocolate and chips?

Here are some snacks we have come across that offer a little more nutrition.
---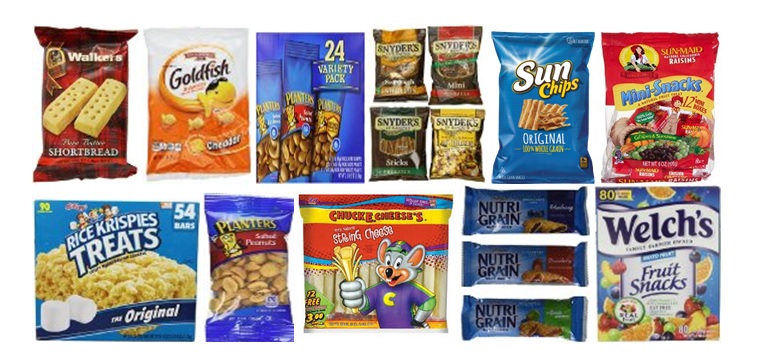 1. Blue Diamond Almonds

2. Small Boxes of Raisins

3. Pepperidge Farm Goldfish Cheddar Crackers

4. Welches Fruit Snacks or Similar Fruit Snacks

5. Synders Pretzels

6. Walkers Shortbread Fingers

7. Mozzarella Sticks

8. Rice Krispies Treats

9. Planter Nuts

10. Austin Cookies and Crackers

11. Nabisco Mini Snacks of Crackers

12. Sun Chips Multi Grain Snacks

13. Apple Sauce or Fruit Cups

14. Kellogg's Nutri Grain Cereal Bars

15. Granola Bars

16. Funky Monkey Freeze Dried Apples With Cinnamon


If you have lots of little ghosts and goblins knocking at your door, some of these treats may not be financially feasible.

Be on the lookout for similar no-name products that can help save you a little money.
The Reality:

Most kids will come home with a load of candy. After all, Halloween is mainly about the candy treats.


For many of us trying to convince our little ones to eat sweets in moderation can be exhausting.


And an even bigger challenge is getting them to eat healthy Halloween treats.
So how can we prevent our kids from eating too much candy?

Here are a few helpful tips:

Keep the candy out of reach

Ration the amount of candy they are allowed to eat daily

Set a good example for the kids by not over indulging on candy yourself

Use the candy as a reward for extra work around the house


We would like to end this news letter off with a good laugh by sharing this video from the Jimmy Kimmel show.

For those of you who haven't seen it before we hope you will enjoy it.
What's the video about?

In this video the parents were asked to pull a prank on their kids and pretend they ate all of their Halloween Candy.

The children's reactions are priceless.
Here's the Video Link

Wishing you all a happy and safe Halloween.

Till next time.

Catherine :)
---