Welcome to HWLH News Letter


September 2016 - Issue # 034 - Appetite Suppressants that Require No Prescription


Hi Everyone. Welcome Back.

Where did the summer go? You know that summer is just about over when the kids are getting ready to go back to school.

But as much as I'll miss the summer months, fall is a great season to get us back into a more scheduled routine.

Sometimes routine can be a very positive influence in our lives, especially if we know what goals we want to accomplish and designate some time in our days to make it happen.

This is always the time of year when we hear people say that they must lose weight before the colder months come in, or before the holidays slowly start creeping up on us. With this goal in mind many of our visitors have been asking about appetite suppressants.

So in this month's newsletter, we will touch on a few of the top selling products.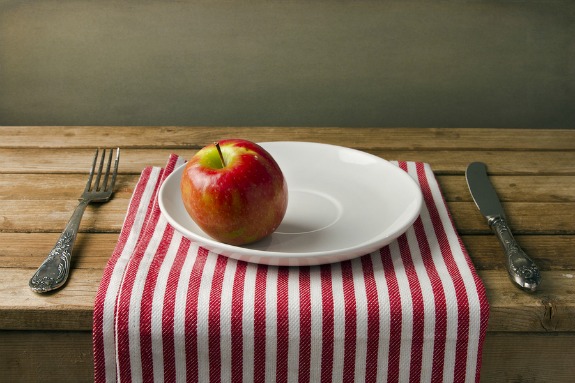 Why only a few? Because it is totally mind blowing the number of weight loss supplements that exist (and sadly most of them do not work).


Seriously, we could fill a library with the amount of information we could gather. Too much reading.
Non Prescription Appetite Suppressants:
Caution: Unlike drug manufacturers, the makers of supplements don't have to show that their products are safe or effective before selling them.

Garcinia Cambogia Extract


Garcinia Combogia Extract was introduced on the Dr. Oz show in late 2012.

It's a man made capsule that contains the extracts of the tropical fruit called garcinia cambogia which is native to Indonesia.

It is also known by many other names such as Malabar, tamarind, hydroxycitric acid (HCA) amongst a few others.

This fruit helps increase digestive juices and is used to make medicines such as antibacterial and laxatives.

Claims:

They say you can lose about 3 - 4 pounds every month just by taking this pill, without changing your diet or exercising.

The extract contains hydroxycitric acid (HCA) and the belief is that HCA can help your body burn fat by burning up excess carbohydrates and can also help suppress ones appetite.

May improve a person's sleep and mood.

Any Side Effects?

Possible side effects may include dizziness, headache, nausea, diarrhea and dry mouth.

Not recommended for women who are pregnant or breastfeeding (due to lack of safety studies).

May cause hepatotoxicity.

Does it work?

According to many people presently selling this product they say that studies have proven it to be worthy, but so far we have found no proper clinical evidence to support any of its claims to aid in weight loss.

Hydroxycut

Hydroxycut has been around for more than a decade and just may be the most popular weight loss supplement on the planet.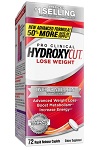 They sell it in a variety of styles, such as capsules, drink mix for shakes, drops and gummies.

Here is one of their supplement fact labels.
Its main ingredients is C. canephora robusta, which is more commonly known as robusta coffee. About 30% of the coffee produced worldwide is robusta.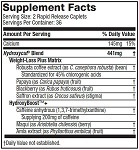 So in a nutshell the main ingredients in Hydroxycut products are caffeine with a combination of other things such as plant extracts. Though they do offer one product which is 99% caffeine free.


Claims:


They say you can lose about 10 – 11 pounds in 60 days by using Hydroxycut in conjunction with a calorie-reduced diet and moderate exercise.


So, taking their product without this additional change in diet and exercise will probably not produce the same weight loss results. It helps with weight loss because it helps suppress appetite.


Side Effects?


Possible side effects include jitters, anxiety, irritability, tremors, nausea and diarrhea.


Hydroxycut product labels warn that this product should not be taken by anyone under the age of 18 and to seek medical attention if you develop any unusual symptoms or side effects.


Of course the label also advises to consult a doctor before using Hydroxycut.


Does it Work?


This product lacks research, so it is not clinically proven to work, but there are many people who have given it favorable reviews.


If you would like to investigate their products further, their main website is at http://www.hydroxycut.com.


This site also offers low calorie recipes, fitness motivation and some weight loss tools like an activity calculator.

Raspberry Ketones


Raspberry ketones can be found in raspberries, cranberries and blackberries.

The extraction of pure raspberry ketone is very expensive because just a few milligrams can be made from 1 kg of raspberries.

So a synthetic substitute has been made and sold in weight loss products.

Claim:
Increases adiponectin, a hormone that is released by fat cells and may play a role in regulating metabolism.

Ketones increase your adiponectin levels, which tricks your body into burning more fat and increases energy levels.

Side Effects? None known at present.

Does it Work?
There is absolutely no evidence that supports any of these weight loss claims.

Green Coffee Bean Extract

Green coffee beans are simply green because they have not been roasted.

When coffee is roasted it loses much of its chlorogenic acid, but green coffee beans have a higher concentration of it.

What's so important about chlorogenic acid?

Well it is believed to help with weight loss because it's affect on our metabolism and blood sugars.

Even though this product contains caffeine, it is the chlorogenic acid is what they feel plays a larger roll in weight loss, but also offers certain health benefits.

It may help lower blood sugar levels, reduce blood pressure, help with Alzheimer's, bacterial infections and is also high in antioxidants.

This extract became very popular after it was introduced on the Dr. Oz show in 2012. On the show it was said that "The green coffee bean that burns fat fast" without exercise or dieting requirements. Wow, after that statement, sales went through the roof.

Claim:
You can lose weight without a special diet or exercise. It may help with diabetes, high blood pressure, Alzheimer's, bacterial infections and is high in antioxidants.

Side Effects:

Possible side effects include jitters, anxiety, irritability, tremors, nausea and diarrhea.

Does it Work?
Has been proven to work in conjunction with a calorie reduced diet and exercise.

PhenELITE

This product seems to have every weight loss ingredient in it that you can think of.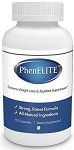 But once you read our findings, you may just want to avoid trying this one.

Claims:

You can lose weight quickly.

Fast fat burning promotes rapid fat loss.

Contains energy enhancers and appetite suppressants that help curb your appetite.

Increases metabolism, energy and mental focus Works quickly feeling the effects in just a few short days.

Ingredients:

Green coffee bean, raspberry ketone, garcinia cambogia,caffeine, green tea extract and EGCG.

Its supporting ingredients are gelatin, rice flour, vegetable magnesium stearate and silica.

Side Effects:

When we reviewed some of the reviews on amazon some side effects included vomiting, headache, nausea, increased appetite, lack of energy, stomach upset and many others.

Word of caution:

PhenELITE can only be purchased over the Internet and their website is not very informative. It appears that there is no information on who even manufactures this product.

The company claims that you can lose up to 15 pounds with this product, but beside on-line testimonials (which are both good, bad and indifferent), there is no real proof if this product works at all. In other words, no clinical trials or results are offered.

Green Tea Extract

We have all heard that not only is green tea helpful with weight loss, but we also know it is high in antioxidants.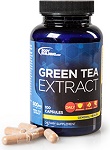 Its main antioxidant is EGCG, which they say helps burn fat. That is why green tea extract can be found in many weight loss products.


Claim:


Contains caffeine and antioxidants to help suppress appetite and helps burn body fat.


Side Effects:


Small symptoms due to the caffeine may occur, such as jitters, anxiety and irritability, but otherwise well tolerated.


Does it Work?


Yes. Studies have shown that the extract can increase fat burning, which helps with weight loss.


It may not burn a lot of fat unless you combine the green tea extract with proper diet and moderate exercise for increased weight loss success.



Yerba Mate


Widely known as a beverage called mate. Consumed regularly in places such as South America.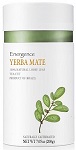 Mate comes in a variety of products such as energy drinks, tea or capsules.

Ingredients:

It contains, caffeine, theobromine and theophylline. It also contains polyphenols, potassium, magnesium and manganese.

Claims:

Helps suppress ones appetite, aids in fat metabolism, which promotes weight loss.

Increases mental energy and focus, improves mood, may help ease depression and may promote deeper sleep. A very few who are sensitive to caffeine may have some trouble sleeping.

Testing in mice has shown that Yerba mate may help with high blood sugar.

Does it Work?

There is a lack of information about this product, but many consumers swear by it. It does sound promising.

Xentrafen PM

Xentrafen PM is a nighttime thermogenic weight loss product, which means you can lose weight while you sleep.


Contains no caffeine or stimulants that may interfere with ones sleep.


This product also has a day time counterpart, which is also called Xentrafen, without the p.m.


They claim using both is a perfect combination to turn your body into a 24 hours a day fat burning machine.


Claims:


Maximum strength appetite suppression and extreme weight loss.


Promotes deep, restful sleep.


Lowers blood sugar levels.


Enhances metabolic function and helps burn fat. Burns fat while you sleep.


Ingredients:


Contains no caffeine or stimulants, which is unusual for most appetite suppressants and weight loss products.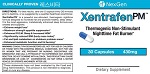 Contains Synephrine HCL, N,N-Dimethyltyramine, Schizandrol A, Hydroxytrytophan, Yohimbe HCL, 137 Trimethylxanthine (Caffeine), Magnesium Stearate and Silicon Dioxide.

Xentrafen PM contains anti-phentermine chemicals, which are known and proven appetite suppressants.

Side effects:

Yet to be discovered. Though a couple of complaints of headache and stomach ache have surfaced

Xentrafen PM contains anti-phentermine chemicals, which are known and proven appetite suppressants.

Does it work?

The consumer response has been amazingly positive, but again as with most supplements very little research has been done. This product also sounds like a good one to try.
---



Okay, we will put the brakes on here because we are getting into information overload.

There are loads more appetite suppressants out there.


So if you really feel that a weight loss product could make your weight loss journey easier, take the time to investigate as many products as possible.


Also carefully look at all ingredients to see if you have any allergies to any of them.


It's also important to check with your physician before taking any weight loss supplements.


Scan the ingredients and side effects carefully.


Also, when reading customer reviews (like on Amazon) then go deeper into the pages as many times the negative reviews are not on the first few pages, but buried deeper in.


Well that just about covers it.

Your Opinion Counts:


If you have an opinion or would like to share a story with us we would love to hear from you.


Use our

Contact Us Page or our Weight Loss News Page (Your Story Counts)
We would love to hear from you.






Wishing you health and happiness as always


Until next time.


Catherine :)