Welcome to HWLH News Letter


July 2022 - #104 - What's Behind the Whole30 Diet?
Hi Everybody and Welcome Back
Quicker than the seasons change there are always new diet trends developed. Will this be the one that can really make a difference?
The one amazing thing about this diet is that you never need to go hungry. That's right, if you are hungry, then eat.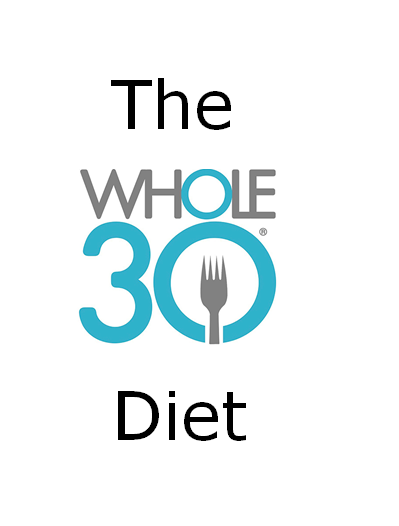 The whole30 program is not about calorie counting or maintaining smaller portion sizes, it is all about the foods you can and cannot eat.

So just as the name implies this program is 30 days in length and the purpose of the diet is to cleanse and reset the body.

What this diet claims to achieve:

Eliminate sugar dependency

Learn to eat whole and healthier foods for your daily diet

Achieve higher levels of mental focus and clarity

Gain more daily energy

Sleep better

Clearer skin

In general, feel much healthier and more energized everyday.

Foods that you must eliminate while on this 30 day diet:

Alcohol

All dairy

All real and artificial added sugars

Grains like rice, wheat, oats, barley, breads and cereals

Legumes (this is sad, as legumes are so healthy?)

And avoid additives such a MSG, carrageenan, sulphites

All highly processed foods, junk foods and fast foods

So what foods can you eat on the Whole30 diet?

• Meat

• Fish

• Seafood

• Eggs

• Vegetables

• Fruit

• Nuts

• Black coffee

• Tea

• Ghee

• Fruit juice

Possible side effects while on the Whole30 diet

Because this diet is practically like a detox cleanse and can be such a drastic change for many of us, be prepared for some possible side effects while dieting such as:

Headache

Brain fog

Irritability

Lethargy

Skin breakouts

Cravings

Mild digestive issues such as bloating and irregularity

Why can't you eat legumes on this diet? (Which is sad because legumes are so very healthy).

According to the creator of Whole30 diet, legumes such as chickpeas, lentils, black beans, kidney beans and even whole grains, nuts and seeds have high levels of phytates, which can block the uptake of certain nutrients by our bodies.

But experts say ALL plant foods contain phytates, some more than others and some vegetables such as kale contain much more phytates than legumes.

Many dieticians, scientists and health care professionals have challenged the logic behind this diet because too many healthy foods have been removed.

Taking foods like whole grains and legumes off the menu for many just doesn't make any sense as these foods are high in health benefits.

Conclusion:

We are all different so if you think this diet may be beneficial for you then give it a shot and dig a littler deeper on the internet for a plethora of information and books you can get that can get you started.

For those of you who will try this, I say good luck on your adventure and give us your thoughts on our contact page if you'd like to share.
---
Wishing you all health and happiness

Until next time

Catherine :)
---
Your Opinion Counts:

If you have an opinion or would like to share a story with us we would love to hear from you.

Use our Contact Us page - or our Weight Loss News page (Your Story Counts).

Wishing you health and happiness
Until next time
Catherine :)